nat rosasco
United Fresh FMI Connect Show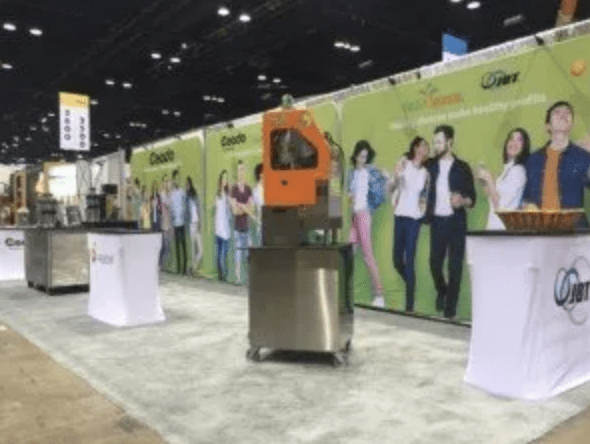 SHOW INFORMATION
United Fresh 2016 will be held June 20-22, 2016 in the North Hall of McCormick Place in Chicago, IL The center is located at 2301 S. Lake Shore Drive, Chicago, IL 60616. Juicernet will be in Booth 1647 with Ceado and JBT. We will be sampling our fresh juice made with our JBT CJ and our Ceado ES-700.
FMI Connect Show
This year the FMI Connect Show will be expanding and adding in new features. These features will educate attendees on current trends and how companies can increase profits by implementing these trends.
Health & Lifestyle Zone
Find out how you can maximize your company's outreach by implementing the latest trends to address your customer's needs.
Private Brand Zone
Learn about how your store can implement or improve its current private brand. Find out about what products your customers will buy and products you can add to your brand immediately.
Technology Zone
With the majority of growing trends being in technology, this zone is one that you will not want to miss. Learn how your company can increase profits, decrease expenses, and improve your customer's shopping experience.
To find out more about the FMI Connect Show's zones and new features visit fmiconnect.net
United Fresh Show
This year the United Fresh Show will be showcasing produce innovation. Enjoy a variety of services and tools to help your business successfully manage and sell its produce.
United FreshTech
Learn about food safety, supply chain technologies, packing and processing you can apply to your business.
United Fresh Marketplace
Find out what's new in fresh foods. Learn about new merchandising programs, new products and new trending ideas you can apply to your business.
To find out more about what the United Fresh Show has to offer visit Unitedfreshshow.org