nat rosasco
A Journey To Wellness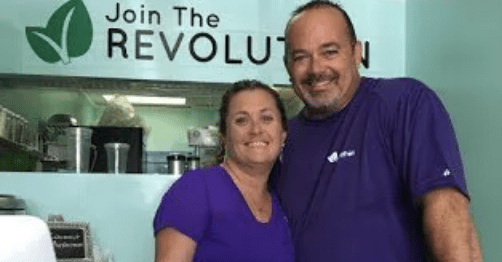 Everyone has their own unique journey with health and wellness. We had the opportunity to chat with one of our new juice bar customers and learn a little bit about what got them interested in opening a juice bar and how it has changed their lives.
Jen and Dan Shafer were a service orientated young couple dedicating their lives to helping others. They worked closely with underprivileged children and high-risk youth. They were very involved in helping others and working hard to make a great life together. They questioned whether they were on the right path and then the unthinkable happened. Jen was pronounced dead on the operating table during a routine surgery after having a heart attack. She was resuscitated but would go on to suffer from serious PTSD and anxiety after the incident. She had suffered from chronic autoimmune type illness prior to her surgical incident. After the trauma of that day in the operating room, Dan took his wife to Hawaii to look for answers apart from Western Medicine.
The couple went to see a licensed Naturopath who took the approach of Body, Mind, and Spirit. The healing process began with a juice fast. Jen was nourished by fresh raw fruit and vegetable juices. She slowly began to heal and remained on a raw vegetarian diet with plenty of fresh juice to help her regain her health. The welcoming of the new health initiatives gave Jen fantastic results and her heart was back in a good state and her other chronic illness symptoms faded away. She had found the right approach for her body and with the help of a full mind, body and spirit approach combined with the amazing nutrients from the fresh fruit and vegetables had healed herself. The fasting allowed her body plenty of time to heal while giving her nutrients with the raw juice. She was amazed and in love with juicing and fasting and delved in headfirst to learn all that she could.
She had always had an interest in juicing and had frequented a juice bar on Northlake, Veggie Fruit Revolution, prior to her health incident. Upon returning from her trip she returned to the juice bar and wanted to continue her practices she began in Hawaii. She often talked with the owner who was very experienced with the detox aspect of juicing and had some amazing recipes she really enjoyed. As life-changing events often do, they left Jen feeling as if she should explore a new path to help even more people and the couple prayed for guidance on what their next steps should be, where could they be of the most service to people and fulfill their own dreams?
One day the phone rang, it was the owner of the juice bar they often visited and she was looking to sell her business. She had grown the business as far as she could and was looking for someone to buy her business and she had thought of the Shafer's. Could this be the sign they were looking for? Should they jump into becoming business owners?
As you likely guessed the answer was of course, YES! This was it, they are now able to help and guide people to wellness using the same methods that cured Jen years ago and apply all of the knowledge to assist their new customers. They did purchase the business and relocated to a new location on Military Trail.
Veggie Fruit Juice bar is now open and serving a delicious menu of cold pressed and fresh made organic juices and smoothies. The Shafer's are so excited to combine their passions of juicing and serving others. They want to help people adapt healthier habits and incorporate more fruit and vegetables in their diet. They offer free consultations when you purchase a detox. If you are not sure if a detox is the right answer for you give them a call and discuss, (561) 572-7961.
We stopped in to check on the newly opened store and sample some of their juices. We were pleasantly surprised with the large portions and the taste was delicious.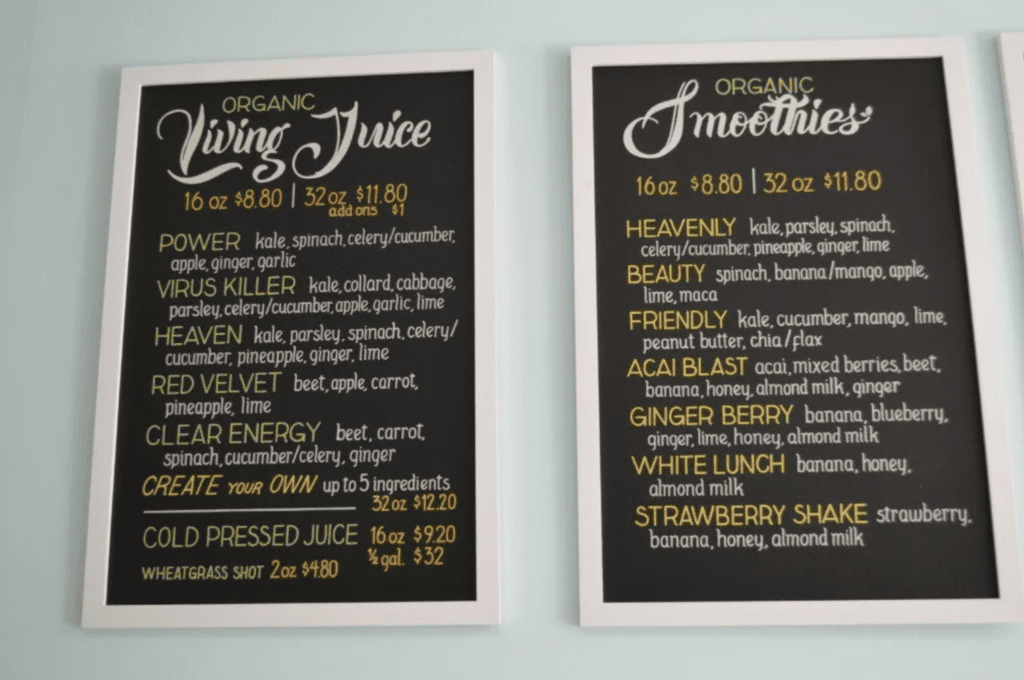 They offer a great selection of fresh Juices and Smoothies. You can grab cold pressed juice in bottles or by the glass. They also have fresh on demand juice and even have a create your own options so you can select up to 5 ingredients and create your own special blend. We asked Jen what her favorite menu item was and she said her favorite menu item was the special blend called "Detox", and she drinks it daily.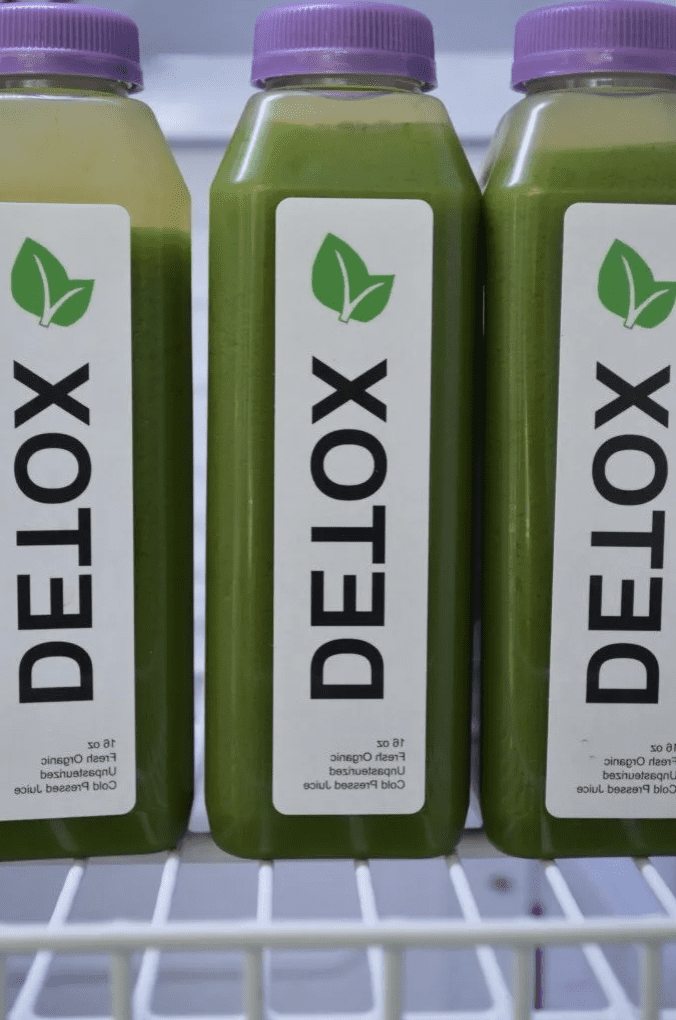 They have a selection of salads and vegan food options and will be adding more soon. They also have offer delicious house made soups.
We think our Ceado ES-700 looks right at home in the colorful new juice bar. The new owners were very happy with the Ceado and how quiet and powerful it is!
If you are in the Palm Beach Gardens area make sure to check out VeggieFruit. We look forward to returning and trying some of their other fresh juices and smoothies.