nat rosasco 
Fresh Juice at the Northstar Cafe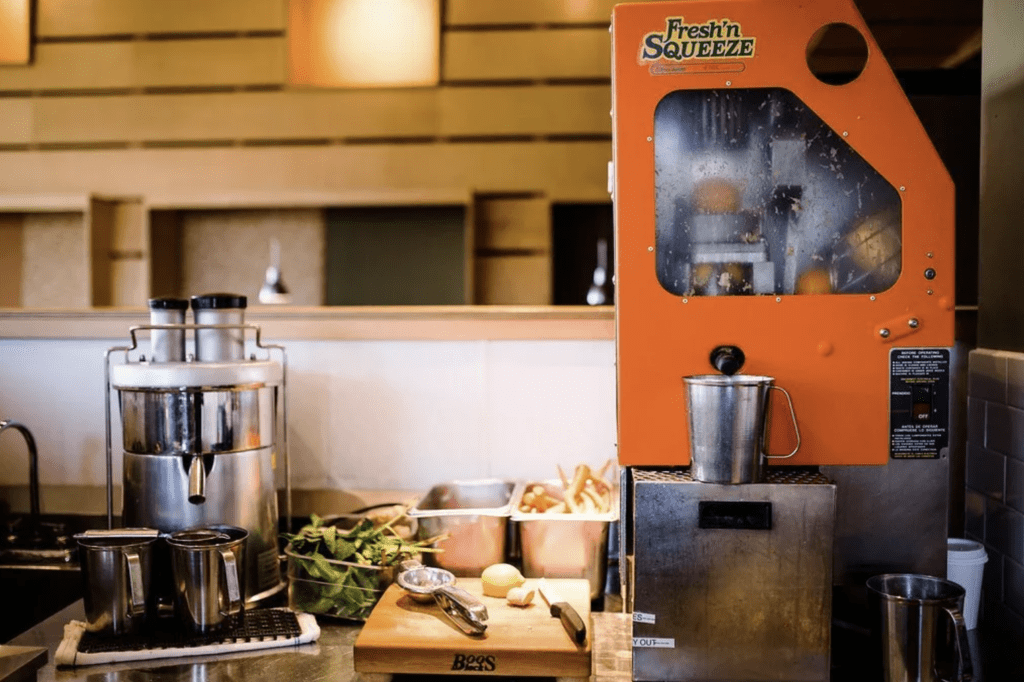 We love to feature our commercial juicers in action and this month our customer spotlight is on the Northstar Cafe located in Ohio.
"Northstar is a locally owned restaurant dedicated to serving delicious, made-from-scratch food in an environment filled with energy and great people. We actively source local, artisan and organic ingredients that our guests can trust and that we lovingly prepare each day for breakfast, lunch, and dinner. We use the JBT Citrus Juicer for fresh, squeezed-to-order orange juice for our guests. The Ceado ES700 is key to our fresh carrot juice which we serve both alone and in our Shooting Star, a mix of carrot and orange juices with a touch of lemon and ginger."
Photo credit: Sabrina Raber

The Northstar Café was established in 2004 and inspired by the eclectic energy of downtown Columbus, Ohio.
According to their website: "Our carefully prepared yet casual cuisine and our unique urban ambience have earned a stream of loyal fans. The clean lines and fresh colors of Northstar reflect our sincere commitment to pure and natural dining, rooted in our Ohio soil. The Café features an imaginative menu of New American cuisine with a healthful emphasis on organic ingredients. Our display kitchen and in-house bakery are open to the dining room to reveal that fine, prepared from scratch food can be just as enjoyable during a quick breakfast meeting as during a relaxing dinner date. Whether you're in the mood for a warm scone and a mug of the richest organic coffee in town, or you're ready for a frosty micro-brew and an appetizer, we look forward to serving you."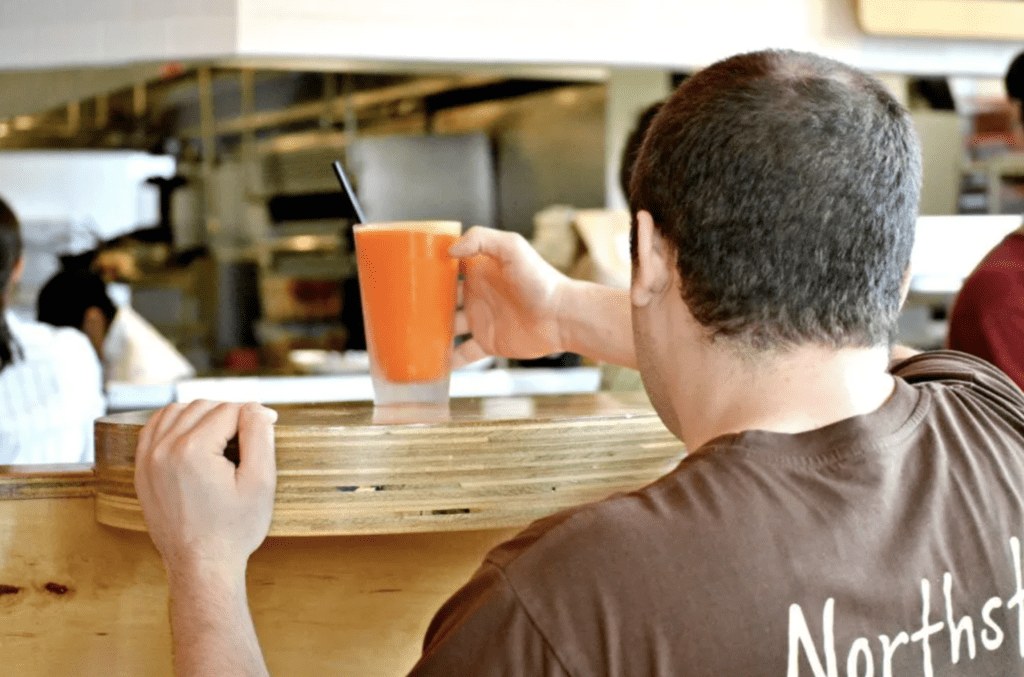 "At Northstar, we recognize that every decision we make affects the health of our community and the environment on a local and on a global scale. We make conscious decisions about the kinds of locations we choose, the way we build our restaurants, the carryout containers and operating supplies we purchase, and even the organic cotton t-shirts and hats that we wear in the cafes."
"Most importantly, we're extremely careful about the ingredients we use. We choose locally grown, organic, and artisan produced foods not only to protect the environment and to support producers whose values are aligned with ours but also so that we are serving the most wholesome and delicious food we can."
Cafés
Cafes open 9am to 10pm daily
Beechwold
4241 North High Street
Columbus, Ohio 43214 map
614.784.2233
view menu
Short North
951 North High Street
Columbus, Ohio 43201 map
614.298.9999
view menu
Easton
4015 Townsfair Way
Columbus, Ohio 43219 map
614.532.5444
view menu
Liberty Center
7610 Sloan Way
Liberty Township, Ohio 45069 map
513.759.0033
view menu
Follow on Instagram @northstarcafe