nat rosasco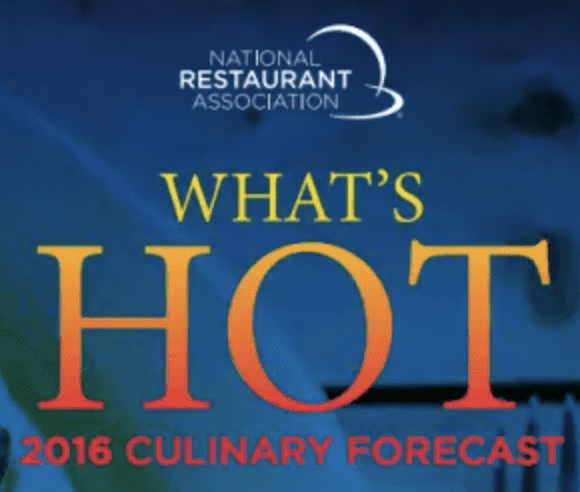 More trends to check out at the NRA Show—-What not to miss at the 2016 NRA show
If you are heading to the 2016 NRA show you do not want to miss the opportunity to learn how you can increase your profits by implementing this year's top trends.
Online orders and Loyalty Programs:
In today's world everyone is looking for convenience. In 2016 online orders have become increasingly popular among the food industry. This year a wider variety of companies in the food industry announced that they will be adding this service. From supermarkets to restaurant chains and even pharmacies are cashing in and implementing this new technology to increase their profits.
Loyalty programs have also become popular with food companies launching and revamping their reward programs. Companies have become increasingly aware of what drives millennials and have decided to implement these trends to maximize their profits.
The National Restaurant Show Tech Pavilion is the hub for tech trends. Head over to the tech pavilion to learn how these technology trends can help increase sales, efficiently manage your business and improve the customer experience. Vendors will be personally teaching attendees how your business can apply many of the available technology options such as: mobile payments, online orders and all the ways your business can become more efficient and save with technology.
Fruits and vegetables at a farmers market
Locally Grown Produce for Juicing:
The amazing world of juicing continues to grow and evolve. Consumers are growing more conscious of their health and their impact on the environment. Consumers are also living busier lives and therefore looking for quick and easy ways to fill their bodies with nutrients on the go and they have discovered this can be done with juicing. The consumers also want to see local produce being used as they know the benefits of eating local. Many restaurants are finding success by adding fresh juice to their menus. It is getting more commonplace for a fresh green juice to be on the menu next to the classic fresh oj glass. Restaurant owners can take advantage of this trend for a relatively low investment in a quality commercial fruit and vegetable juicer like our Ceado ES-700 and citrus juicer Ceado SL98 or JBT Fresh'n Squeeze Citrus Juicer depending upon volume. Many local farms are also collaborating with local restaurants and bringing fresh produce directly to the restaurant for a fresh juice made from locally grown produce that consumers really love.
Adding fresh juice can be increasingly beneficial. We have over 30 years of experience in the commercial juicer industry and carry only the highest quality juicing equipment available. We offer the highest quality of customer service and full consultations to help your business. We carry a full line of juicing and blending equipment, from apples to wheatgrass juice, we do it all!
Whether you are looking to add fresh juice, expand your selection or looking to learn more about the technologies and profit opportunities available– We have you covered!
Stop by booth 3760 to try our delicious freshly squeezed juice and see it, smell it and taste it!