Bev Winkley • Aug 20, 2020
Oregon Dairy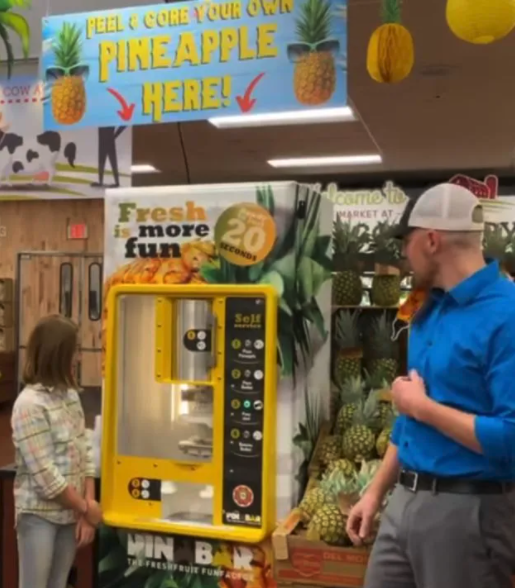 Our friends at Oregon Diary have been entertaining customers for over 45 years with year-round family events such as farm tours, barn parties and festivals. The store has become Lancaster County's most favorite supermarket, offering the finest baked goods, meats and produce. Recently added to the mix has been the introduction of the Pinabar, pineapple peeler/coring machine!

According to Brent Hurst, Assistant Produce Manager of Oregon Dairy, "The customer response has been awesome! … I have seen many people take videos of the machine coring their pineapples. Every time a family sees it, one of the kids in the family will ask to get one and the whole family enjoys it."

The Pinabar offers an interactive experience that appeals to all family members, bringing them back for more. AND it provides a safe, sanitary option to get pineapple peeled and cored in less than 20 seconds. Shoppers are ensured of freshness and enjoy the convenience of not having to peel/core in their own kitchens.

Oregon Dairy's success is a result of placing importance on family values and quality food; "Creating extraordinary experiences by providing fresh, local food; wholesome family fun; and unique agricultural learning opportunities using our authentic, working Lancaster County farm and neighborly hospitality as the foundation in all that we do."

Contact Juicernet to find out more about the Pinabar and how it can drive more traffic and produce sales to your market!