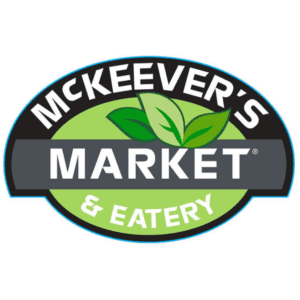 Jessie Clark, the Sales & Marketing Specialist at Juicernet by Mulligan Associates Inc had the pleasure of speaking with Ron Jones, Manager at McKeever's Market & Eatery located in Kansas City, Missouri. Ron gave us insight on his personal experience using the The Piñabar at McKeever's Market in six selected locations.
1.   Can you tell me a little more about your business?
"At Mckeever's Market enterprise we have twelve stores, ten price choppers, and two Mckeever's markets."
"…We have an upscaled deli, larger bakery, and a Grab N' Go selection with an assortment of single and family meals."
2.   How many years has McKeever's Market & Eatery been in business?
 "Since the 70's – We have been around for 24 years, it will be 25 years in October."
3.   What do your customers like most about your store?
"Freshness selection, cleanliness, and our customer interaction."
4.   What attracted you to get the Piñabar for your business?
"Well, I saw it at the PMA show a few years back. I went to the owner, Alan Mckeever and showed him the The Piñabar. He bought five of them right then and there on the spot. Alan then stated, "how soon can you get them here."
5.   Have you noticed an increase in pineapple sales? If so, what percentage of increase for sales?
"Yes, at the six selected stores we are looking at a 40% percent increase over what we used to sell. It has been a win-win for both of us, and they're getting a fresh product."
"… We're one of the only companies in the Kansas City market that have a Piñabar."
6.  How did you market the Piñabar? Did you use any signage to attract more customers?
"When we first got them, we put signage up and had person man the pineapple machine the first couple of weeks."
 "It was phenomenal how many people said, "wow I have never seen one before, I love it."
7.   Can you tell me more about the crownless pineapple preference at McKeever's Market?
 "Our cost is less expensive and allows us to do TPR's (temporary price reduction)."
 "…It also allows us to offer the product at a lower price, compared to our competitors."
8.   Would you agree that the Piñabar has contributed to reduced labor?
 "Yes, we have a "value added" process in our departments. And we use the machine to help us get pineapples peeled and cored so we can make our trays. It helps us in the process, as well as in the back room."
9.   What is your favorite feature of the Piñabar?
 "My favorite outcome is the kids' reactions. The kids love to use it, and I love watching their interactions and the departments involvement. I get excited about that."