nat rosasco
Some businesses can be a little messy. Juice bars are not one of them!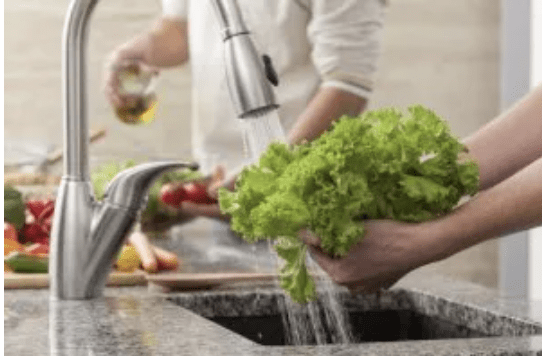 You must keep your juice bar and your commercial juicers clean. Failure to do so could cause your customers to get sick. Enjoying healthy fruit and vegetable drinks from your juicer will be easy if you have a cleaning plan in place. If you wish to run a successful juice bar the number one daily maintenance task you must complete is a thorough cleaning of your juicer.
Failing to keep the nooks and crannies of your juicer clean can result in harmful bacteria being served in your juice drinks to your customers. Just as you must wash your fruits and vegetables to avoid contamination , you must keep a clean juicer. Illness caused by contaminated juice is not something you wish to give to your customers. Many types of harmful bacteria such as e. coli can survive in the juice if the produce and juicer are not kept clean and come in contact with contaminated produce.
It is a serious matter that negatively affected the juicing industry in the late nineties when the FDA required in 1999 that juice manufacturers place warning labels on their untreated juice. The FDA Does NOT require warning labels for juice or cider that is fresh-squeezed by the glass and sold at the juice bar, farmer's market or other establishment. We know that the health benefits of the juice come from the fresh squeezed live enzymes so we want to make sure we safely get the best healthiest juice possible.
Avoid having harmful bacteria and other scary things growing in your juicer by following these easy steps on how to clean commercial juicer equipment:
Have a cleaning plan in place and follow it every day. Spend time training your staff on the importance of cleanliness in the juice bar. Never let your dirty juicer sit for too long. In between drinks you can run a cup of water through your Ceado juicer to keep it clean. You can also quickly break it down and rinse the basket and bowel since they are magnetized and no tool is required this only takes a minute. At the end of the juicing day unplug the juicer, place the bowl, basket, and pulp retainer ring in warm soapy water. Use a nylon bristle brush to clean all of the pieces and make sure no fruit or vegetable debris is left. If your juice basket looks like the holes are getting clogged, place the basket in a bowl with white vinegar or water and lemon juice. This overnight bath will remove any stuck on debris. In the morning give your juice basket a wash with some warm and soapy water and you are good to go.
Properly wash all produce before you juice. The bacteria can live on the outside of the fruit and vegetables and if not properly cleaned will transfer that bacteria to the juice. Having a standard operating procedure involving washing and properly storing all produce for juicing is a great way to serve only healthy juice that has not been contaminated.
Check with your local health department. Each area is different and has different rules. Various areas of the United States are stricter than others. Some locations will require that all of your equipment is NSF Approved. Make sure you are aware of your local rules and regulations for your area.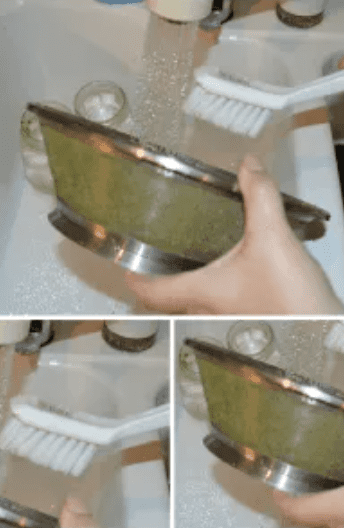 Get all of the pulp out of the Ceado ES-700 basket with a stiff bristle brush.