Bonnie Mulligan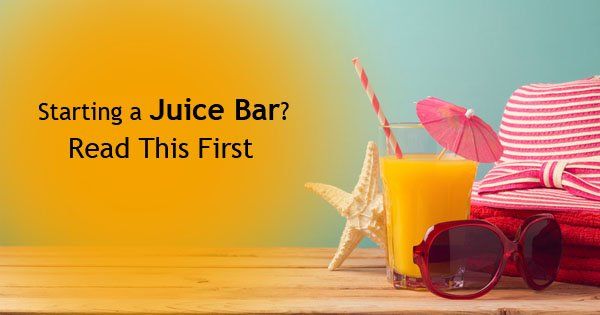 With today's society putting a heavy focus on health and wellness, more and more people are turning to healthy recipes. One of the main ways people are getting their healthy foods in? Juice. The United States Dietary Guidelines suggest that a reduced risk of cardiovascular disease is associated with a daily intake of at least 2.5 cups of fruits and veggies. Juice is an easy, and tasty, way to make sure you're getting the recommended serving of fruits and veggies every day. With this increased intake of fruits and vegetables, juice bars are becoming more popular. If you're thinking about taking advantage of this trend, this article is going to provide a few helpful tips to ensure your juice bar is successful.

Know the market
If you're going into the juice bar business, it's important to know what's going on in the juice bar market. A great place to start is by checking out local competitors. Competition may dictate where your juice bar is going to be located and what kind of menu you'll want to offer to your customers. Additionally, try to talk to people already in the business and see what kind of advice they can offer you. Overall, it's important to do as much research as possible before launching your business.

Have a business plan in place
Every successful business starts with a business plan. After evaluating the juice bar market, it's time to make your own business plan. This plan should include important factors like funding, supplies, target market, a staffing plan, and growth expectations. Furthermore, this business plan should include important industry factors, like marketing plans that will help you reach potential customers.

Invest in high quality equipment
In order to make great juice, you're going to need to invest in some great commercial fruit juicers. No matter how many juice bar recipes you have ready to try, they're not going to turn out good if your equipment isn't up to the task. So it's important to invest in automatic juicersthat can help you supply your customers with the best product on the market. You should factor the number of automatic juicers you're planning on buying into your initial budget to ensure this is included in your business plan.

Starting a business isn't easy. However, a juice bar is sure to be a hit with an audience of all ages and backgrounds. So with a solid business plan and some great automatic juicers, you should be on your way to success in no time.